Sea Adventures Over the Years
Lang for most of his life has lived near the water and has had access to boats. As a boy his family when they lived on Biggera Creek at Southport Queensland had a number of boats which he was operating alone and with his mates from a young age. See the story " 1962 The Great Amphibious Expedition" as to how Lang used this strange vessel to start his first commercial enterprise as a 14 year old teenager.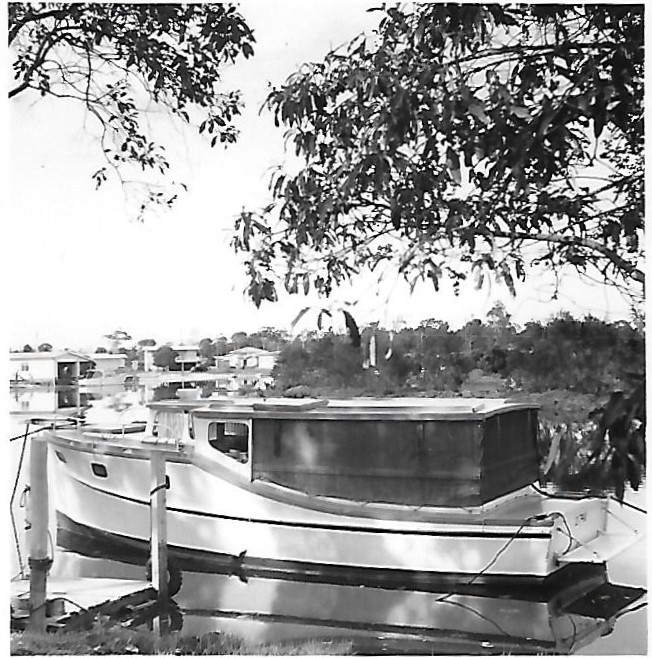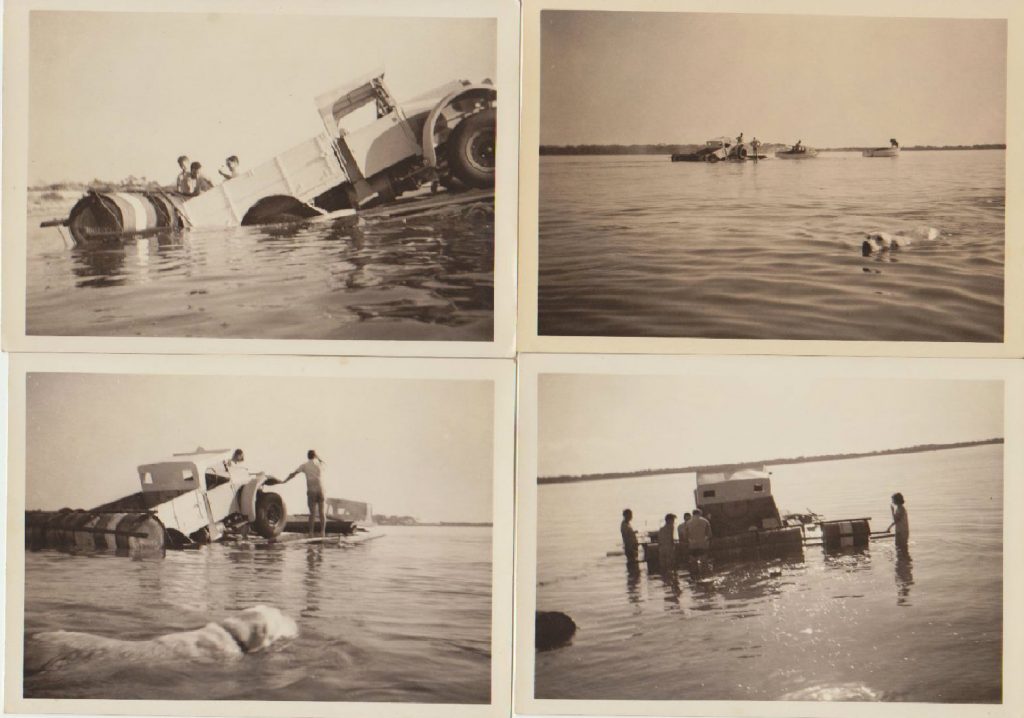 In 1971 Lang was in the Army based in Lae, Papua New Guinea and saw an ad asking for a tender on a pearling lugger based in Thursday Island. He submitted a price and was completely surprised when notified that he was now a proud owner of a pearling lugger. The "Kelsia" was built in 1907 and after half a century pearling was bought by the government and used as a pearl-diving training vessel. It still had a 1930's huge hand-start Gardiner diesel motor.
He managed to convince two army friends Terry Hayes and Roger Dundas to accompany him and the three of them flew to Thursday Island looking forward to an idyllic voyage back to Lae. Unfortunately "Kelsia" did not have any sails and hence with, very heavy masts, rocked and rolled her way across Torres Strait much to the discomfort of the boys.
After arriving in Lae the "Kelsia" was used for diving trips but met its demise when stolen from the Lae Yacht Club and run aground on Cape Killerton reef 100 miles south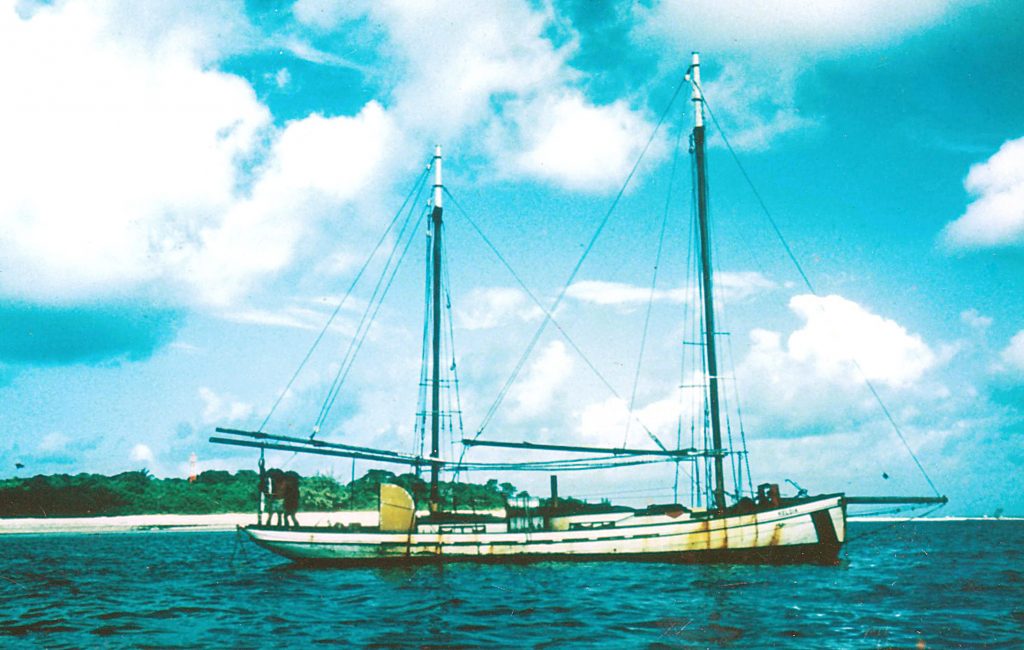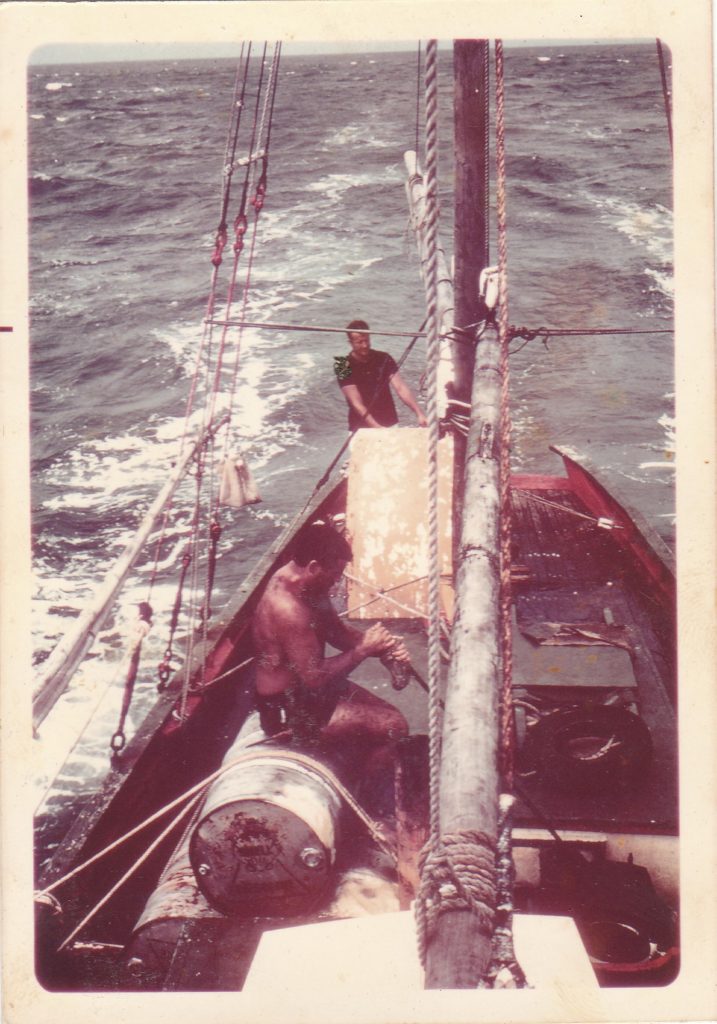 In 1975/6 Lang and Bev often went out on Sydney Harbour with his best mate, John Salter's, 45ft steel Yacht "Chrisanne". This culminated in Lang taking her 3,000 km from Sydney to Townsville on a somewhat adventurous journey in wild weather when John was posted there.
In 1978 Lang was again posted to Lae, Papua New Guinea with the army and he and Geoff Wood initially purchased "The Overdraft" and then a 60 foot 1939 copra trading boat called "Katibi" This had the capacity to take about 30 people. All the adults did diving courses and the kids were given snorkelling qualifications and many weekends were spent on the magnificent reefs that ran along the coast from Lae and Salamaua. (See story 1979 Katibi down the NG Coast)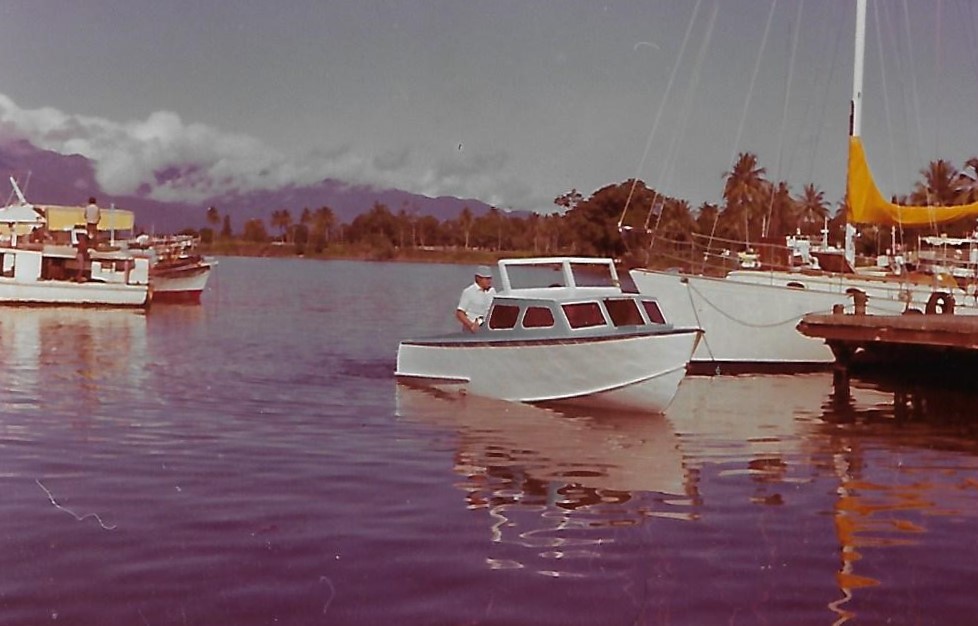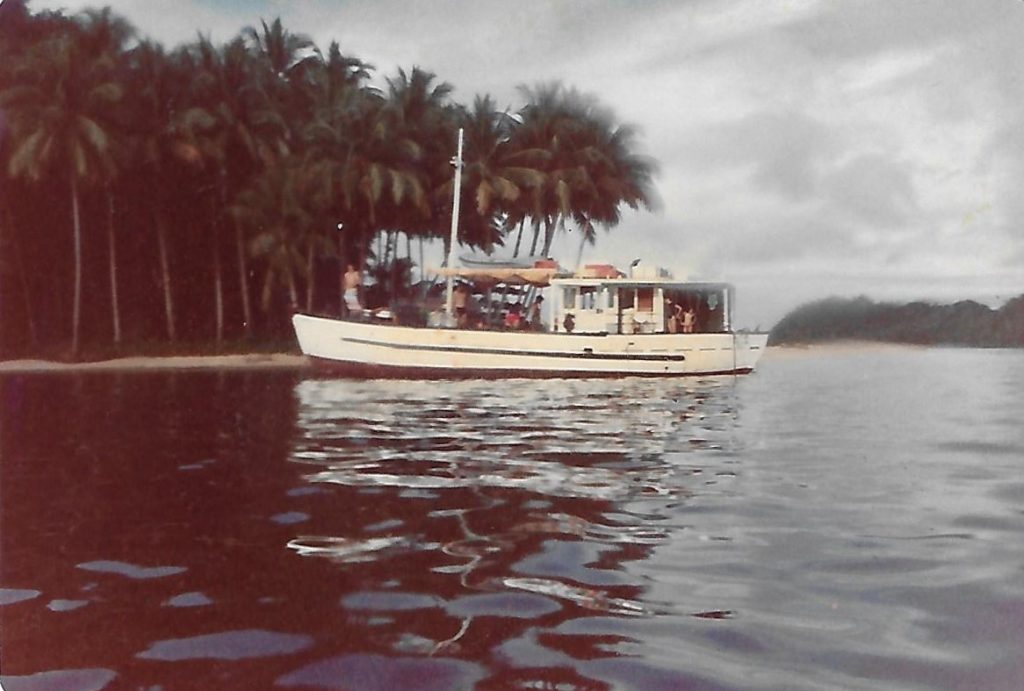 After Lang left the army in 1982 he purchased a Marine construction business with army mate Mick Reynolds. Equipment included work boats and a pile driving barge. Their work took them up and down the east coast of Queensland. Some of their biggest jobs were on Hamilton Island, Hayman Island, Thursday Island, Bowen and Tin Can Bay
Lang slowly undertook many courses and completed coastal and offshore deliveries, charter and dive-boat skipper work finally passing his exams for a Class 4 Certificate for ships up to 1,600 tons.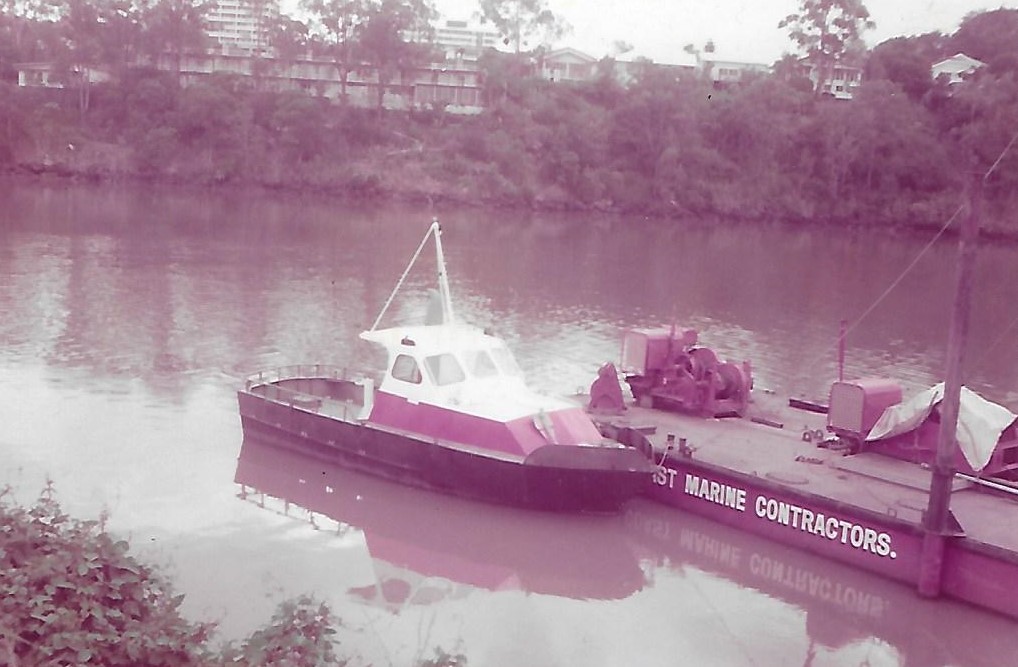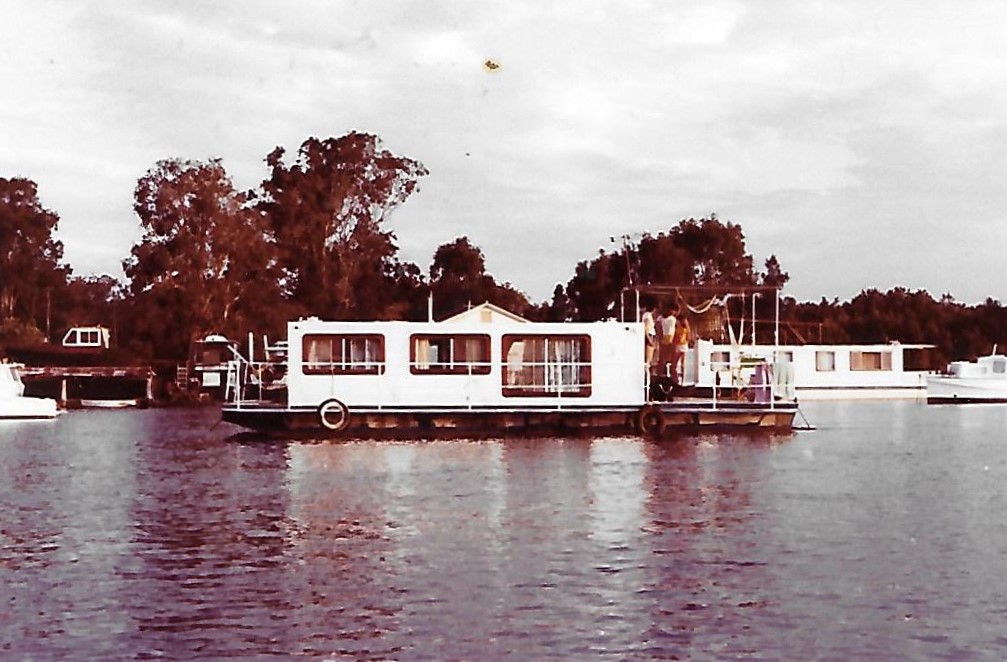 While working up and down the coast Lang spotted and bought an old line boat in Mackay called Sarina. He and mate Kim Pulfrey sailed it down to Brisbane in 1985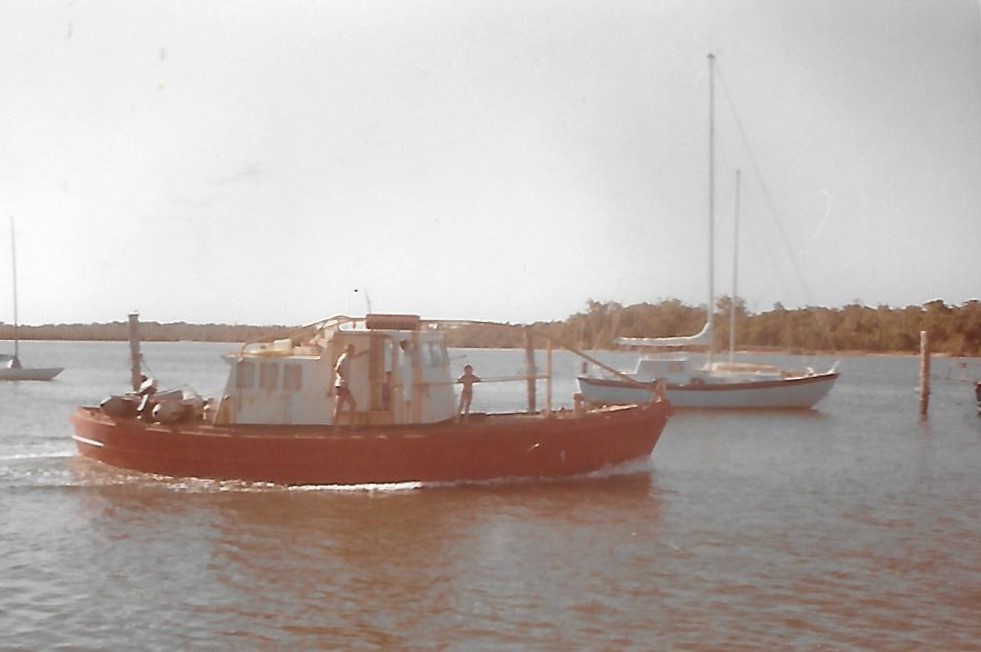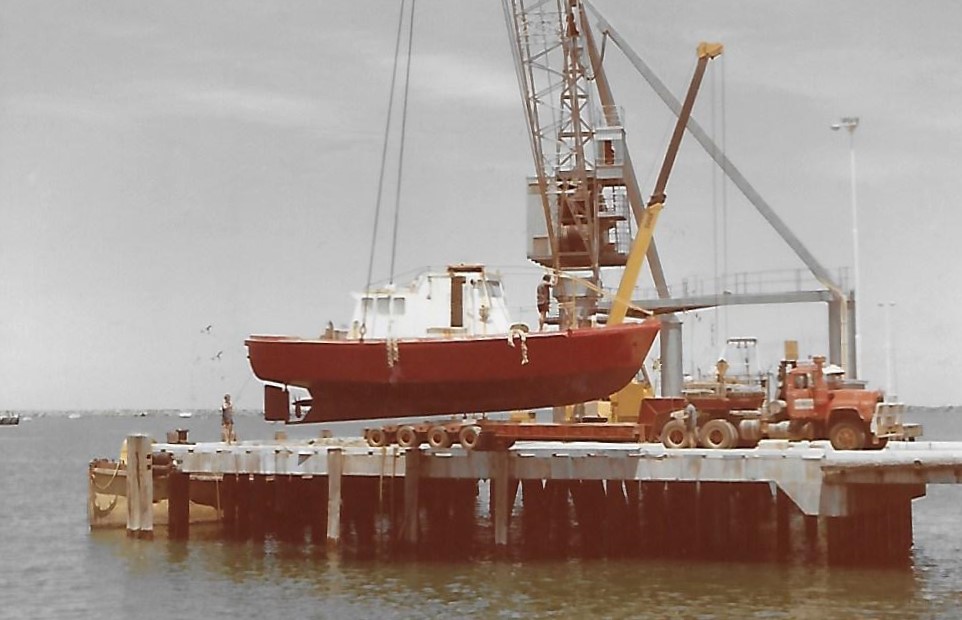 Kris
In 1995 Lang and Bev went to Bali and finished up with a beautiful Bowman charter yacht (in a deal involving exchanging a vintage aircraft and a Model T Ford). See the report of the trip from Bali to Brisbane in the story section.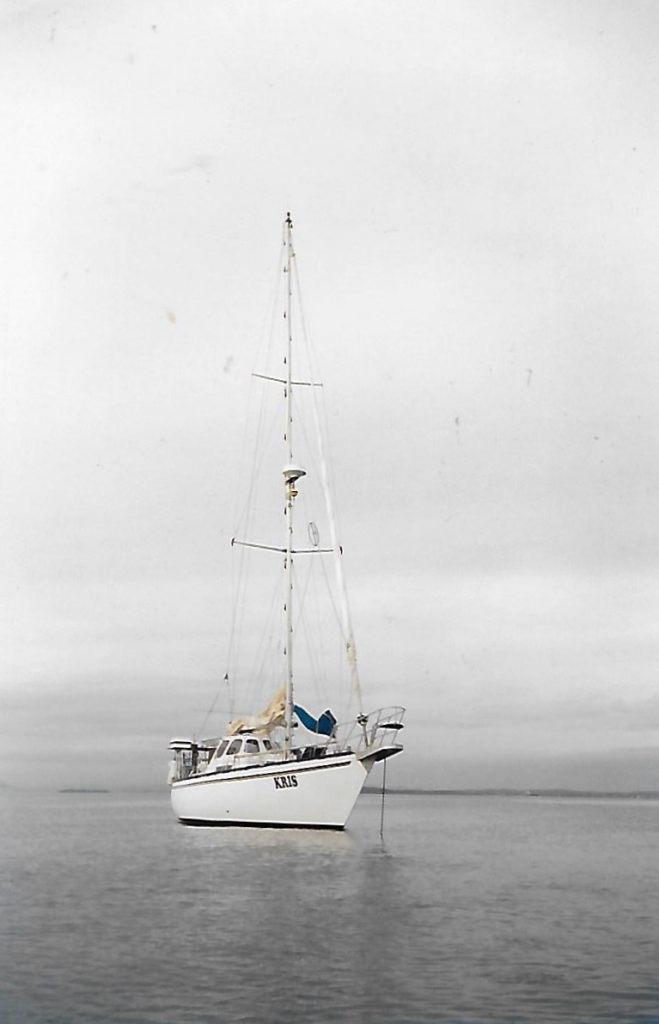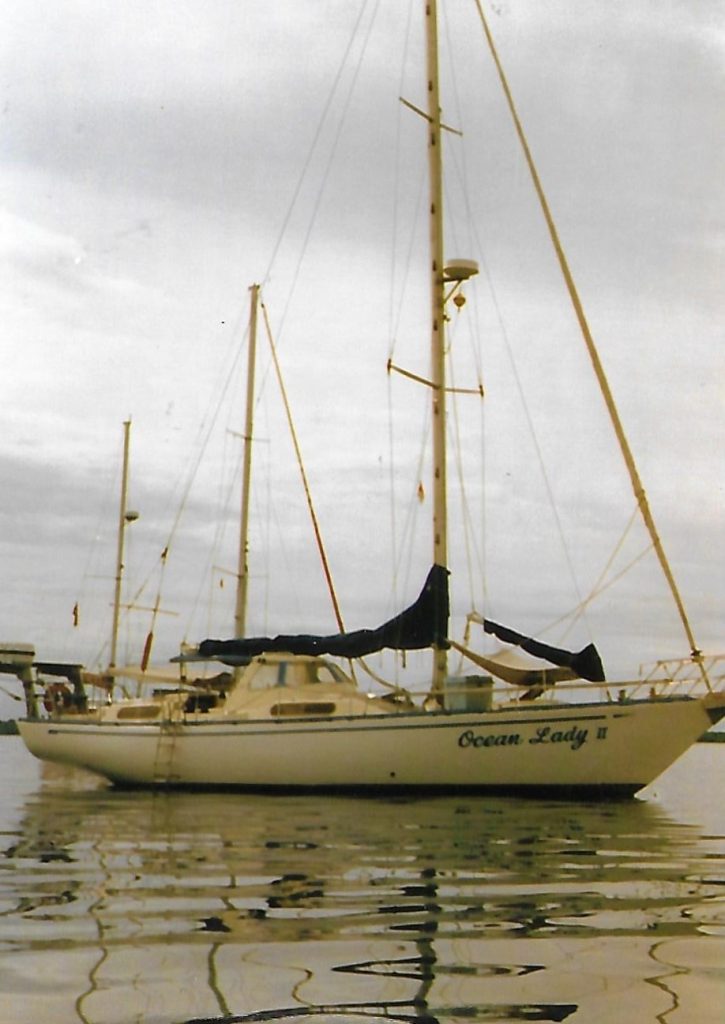 Other trips.
Over the years Lang has undertaken several very interesting trips as Skipper of various vessels.
His most luxurious was a delivery of a 60ft Alaskan cruiser from Brisbane to Townsville. (see "1992 Acushla Voyage" in story section.)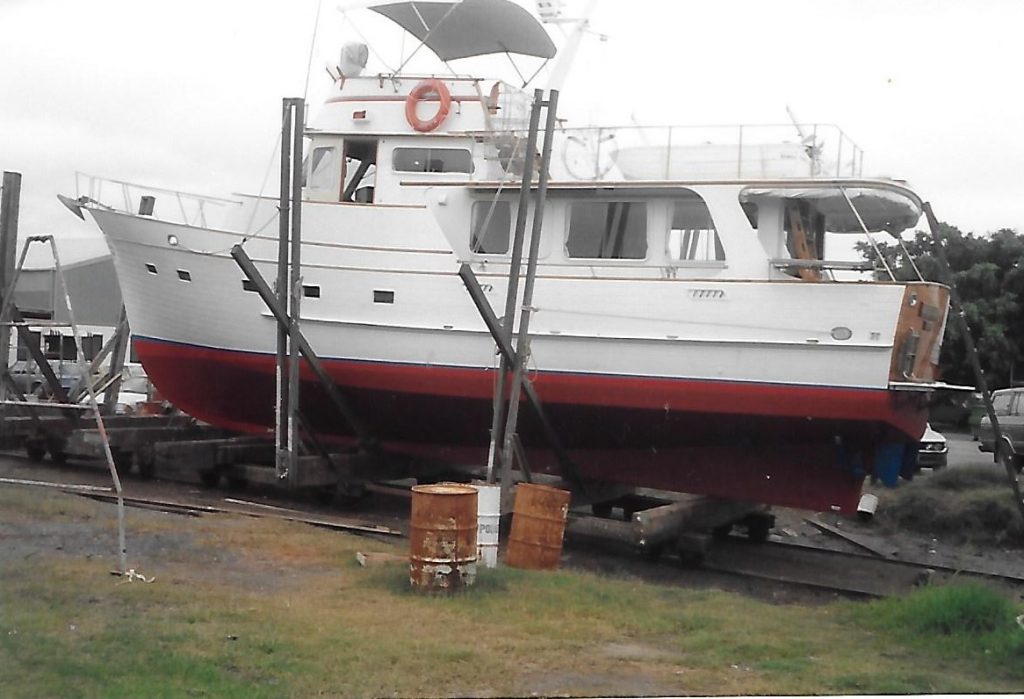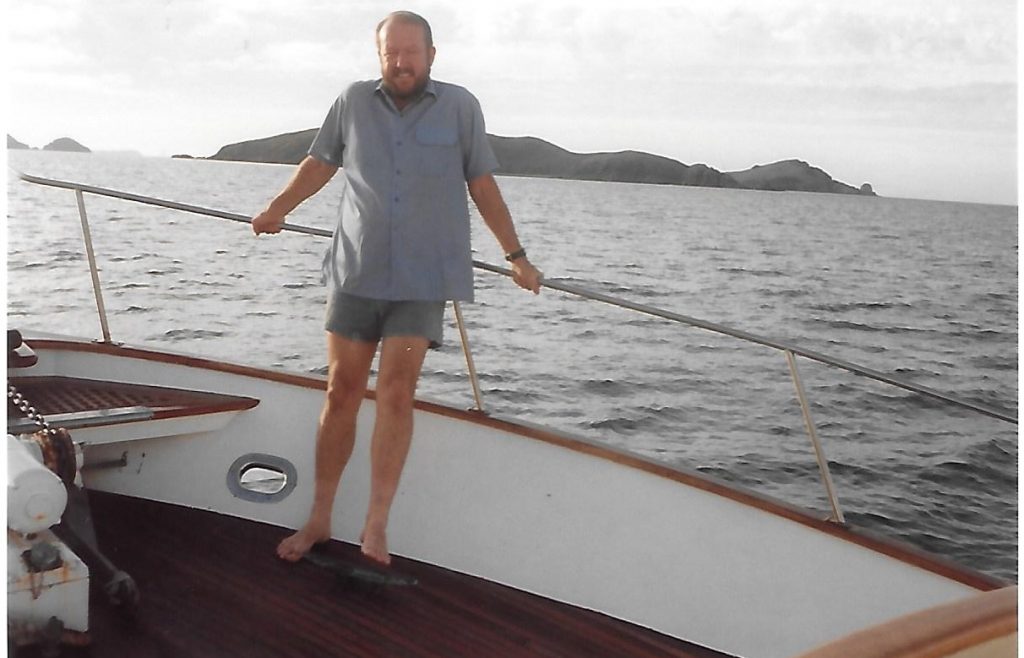 Visits to Papua New Guines involved a project to recover two tugs from a remote Japanese logging camp on New Britain and tow them in tandem all the way to Lae across the Solomon Sea.
There was a midnight departure without navigation lights from Port Moresby in the 100ft "Heduru", the old government health ship, to escape a tiny minded Port Master's claims about unseaworthiness (due to paperwork, not vessel construction or equipment). This took the boat out of his clutches to Milne Bay.
A subsequent 3 week trip was to skipper "Heduru" with its air-conditoned cabins and crayfish barbecue each night for an Australian TV company. They were filming Bass fishing in the North Coast rivers all the way from Lae to the Trobriand Islands in perfect weather. It was hard but somebody had to do it.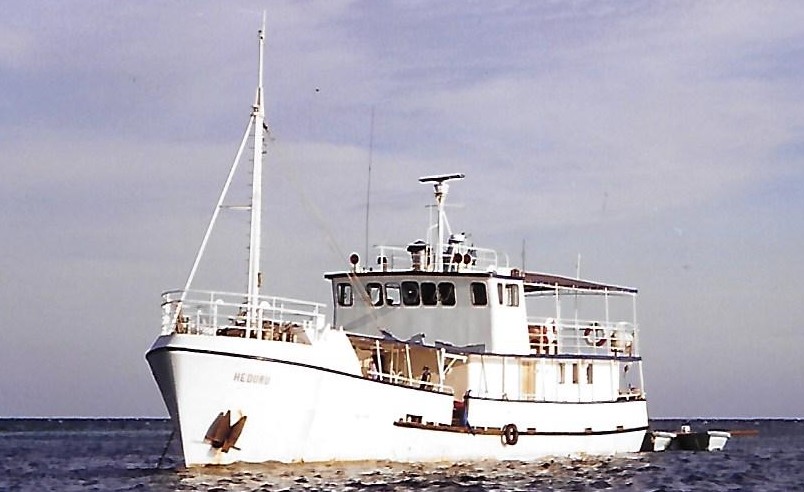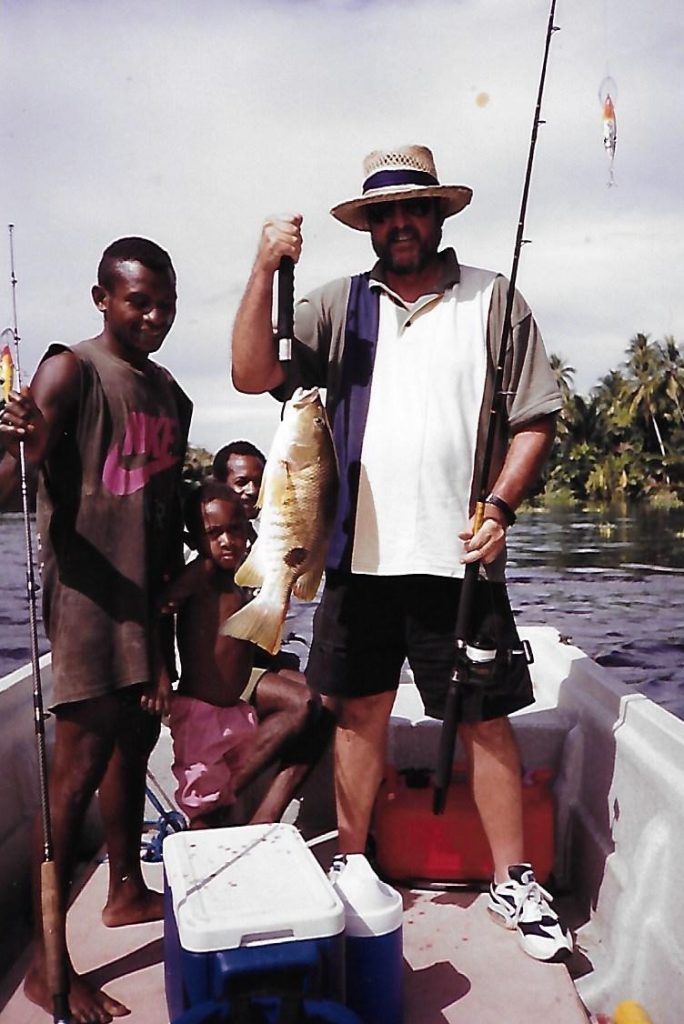 Lang's next trip to PNG was to skipper the Solomon Trader, a large coastal vessel, set up with dredging equipment to deepen the Lae Port area.