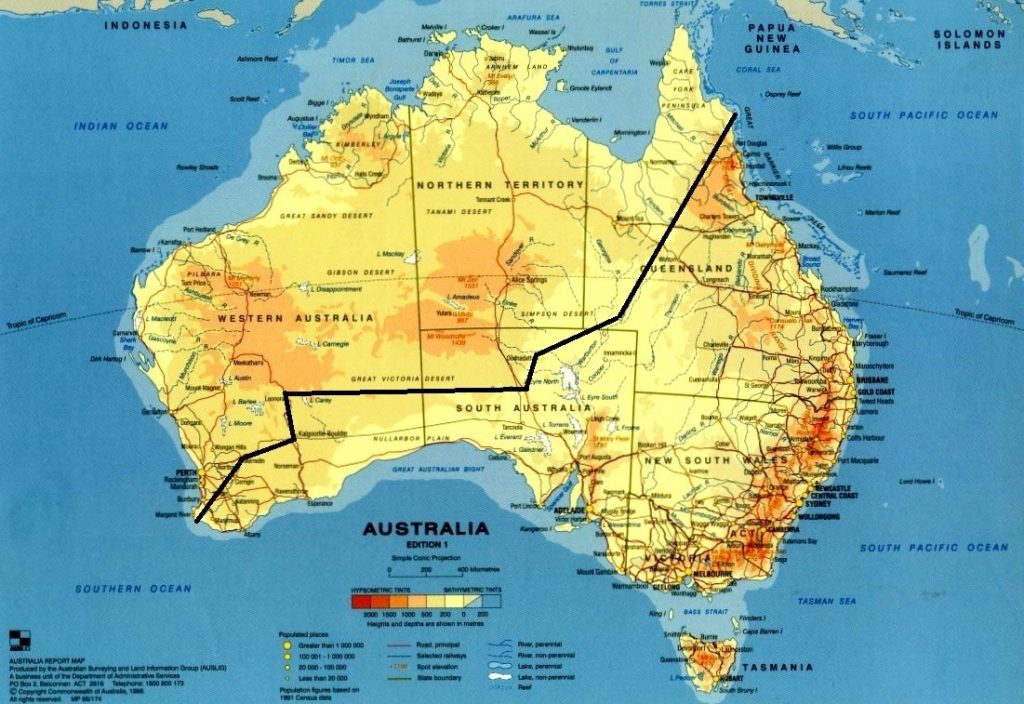 In 2012 we drove from Brisbane to West Australia where we met up with friends at Cape Leeuwin, the most South Western tip of Western Australia. From here we would travel diagonally through Australia across the deserts to the most Northerly tip in Queensland.
With six people in three 4WDs we started from the lighthouse at Cape Leeuwin and headed to Laverton WA and then across the Anne Beadell Highway to Coober Pedy SA. This is one of the most isolated and certainly the most rugged four wheel drive roads in Australia. The distance is 1325 kms with only one fuel stop at Ilkurlka Aboriginal settlement the entire way.
Along this stretch of road you are able to visit "Emu" where the British atomic weapons were tested in 1953. There is a cairn there at ground zero, and still piles of twisted metal around the site.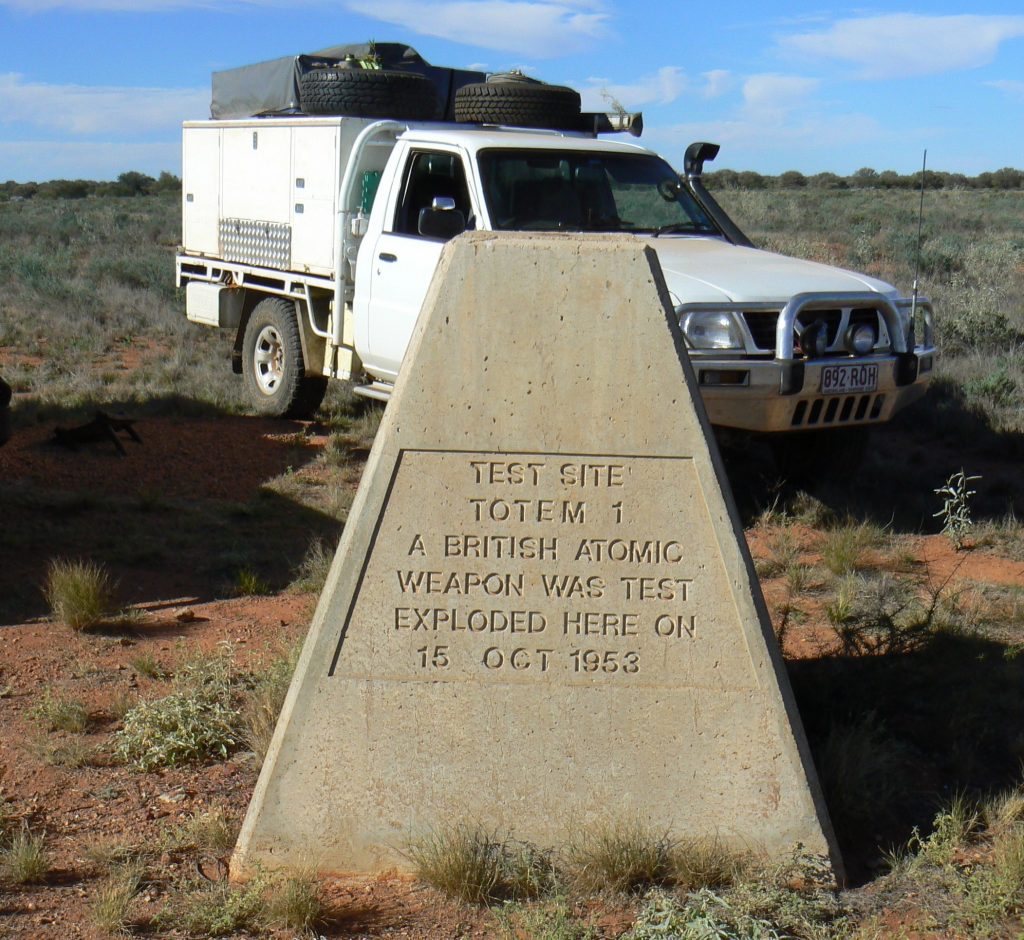 From Coober Pedy we then drove north via Oodnadatta to Dalhousie Springs which is on the western side of the Simpson Desert. After enjoying the hot springs at Dalhousie we set off across the Simpson Desert on the French line track.  Negotiating 1,100 sand hills and many salt pans you arrive at Big Red just before the town of Birdsville, Queensland.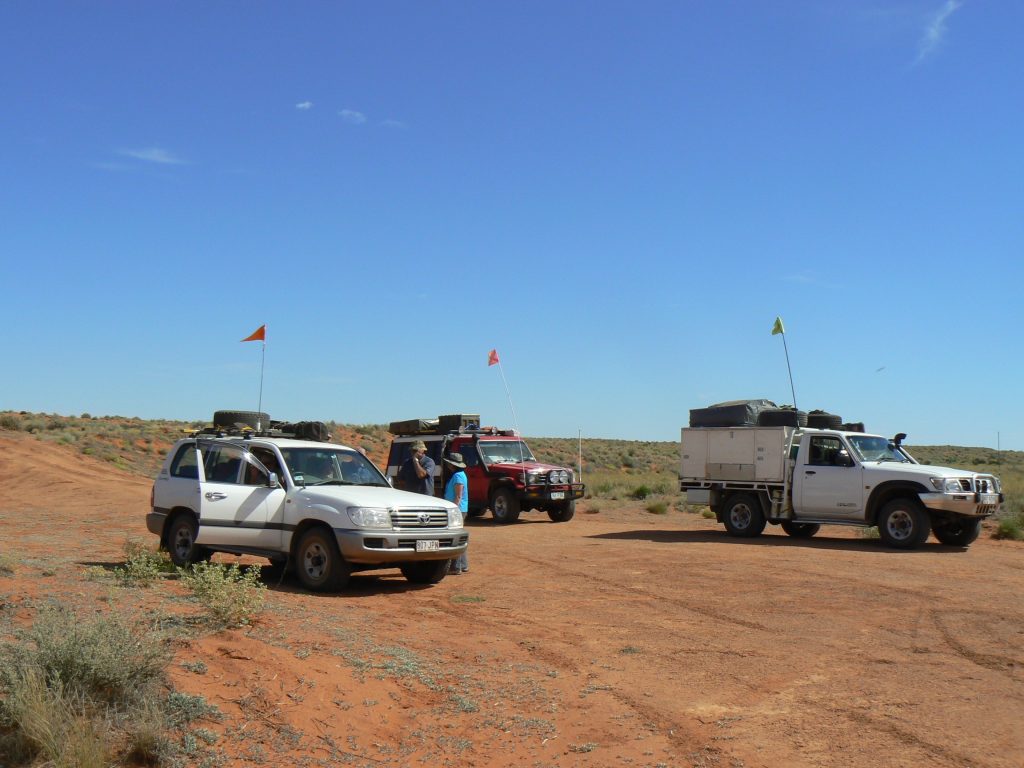 Alan and Jan Pike had to return home so, with Dave and Karen Robinson, we went on from Birdsville travelling through outback Queensland arriving on the Eastern Coast at Cooktown. Here we learnt that the roads to Cape York were still closed following a very wet summer period. To complete the trip we headed to Cape Bedford and along the remote beach north of Cooktown and were happy to call this the most North Easterly part of the continent, before heading home to Brisbane.