An OKA is an Australian built vehicle.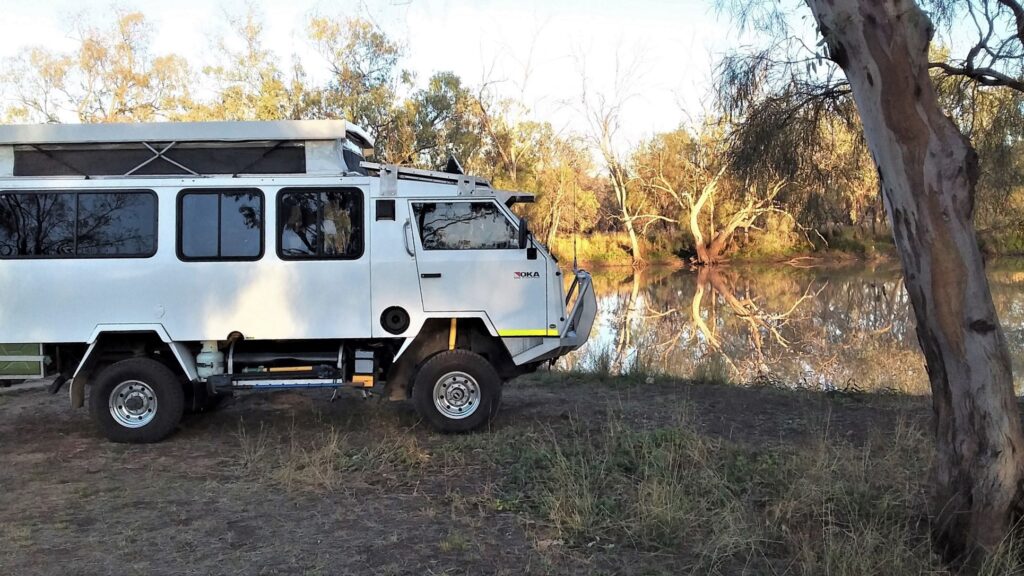 During the 1990's 500 OKA's were built in WA for the mining and tourist industries. They required a robust 4×4 vehicle that would be larger than a Landcruiser but smaller than a truck. Many had seating to carry multiple passengers but also were built as tray trucks, dual cabs, multi cabs and small buses.
We purchased our OKA # 200 in 2015, from Nambour, obviously in need of some TLC. It came as a twin cab tray back with a cumbersome fold out camper on the tray. Lang set to work and transformed it into a very useful go anywhere vehicle, that we have used regularly over the years of ownership.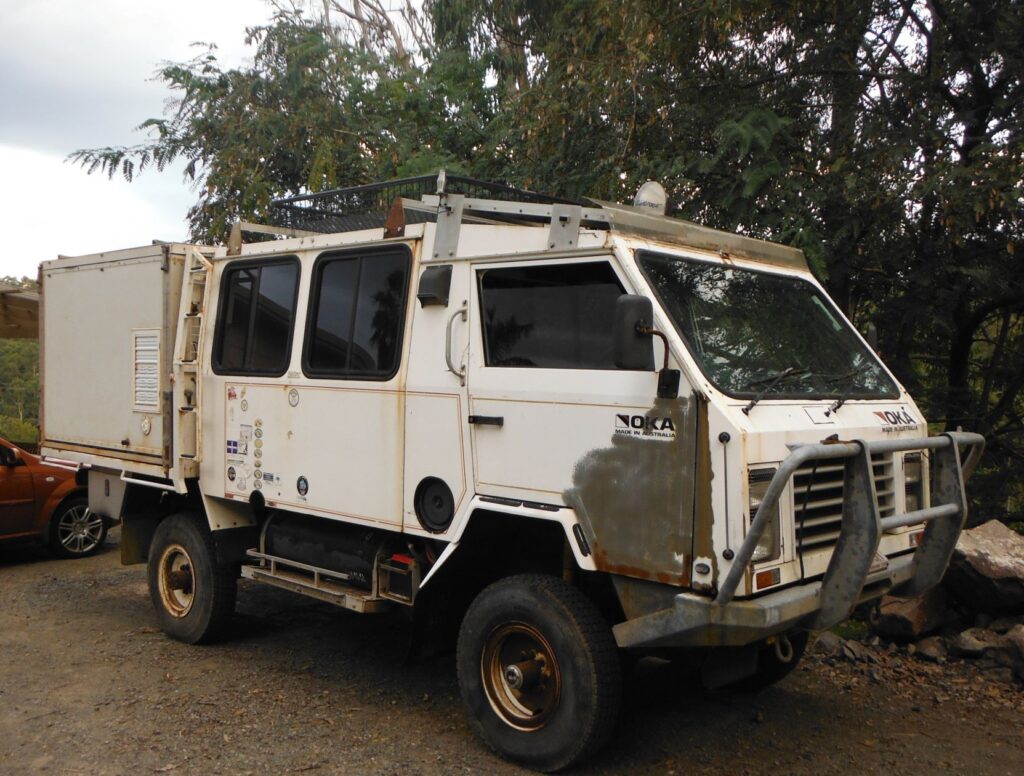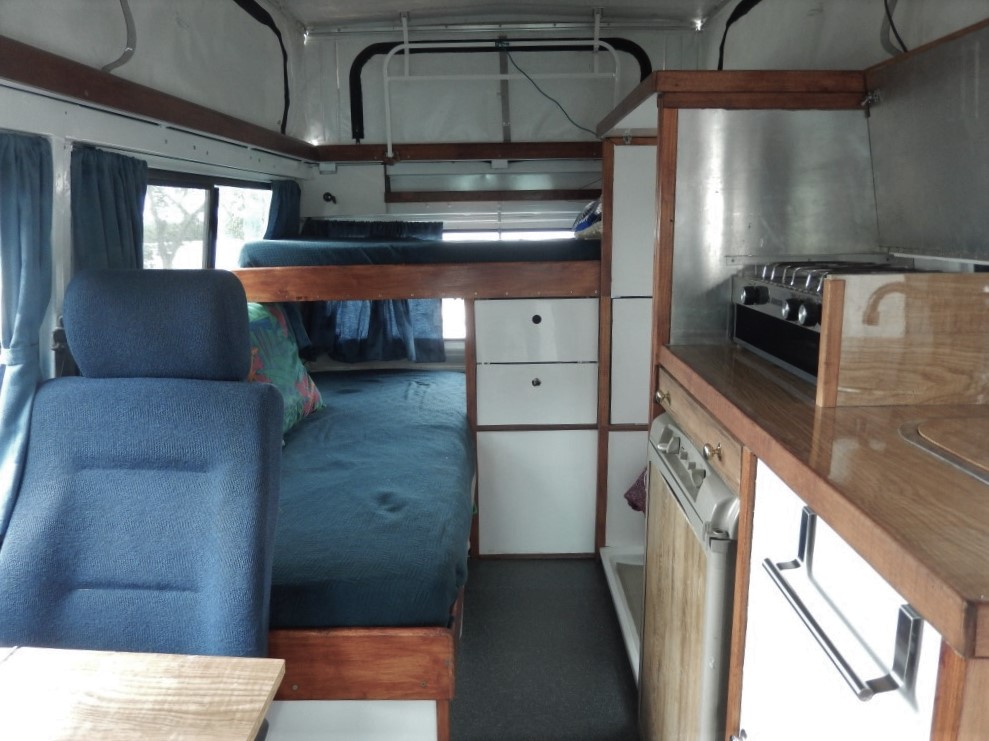 2016 Jan First outing. Attended a OKA gathering at Nymboida River Campground
2016 Feb Drove down to Film festival in Bright Victoria with the OKA towing our 1942 Jeep on a trailer. We then flew home leaving vehicles in Albury. In March flew back and picked the vehicles up and attended the annual Military Vehicle gathering in Corowa NSW.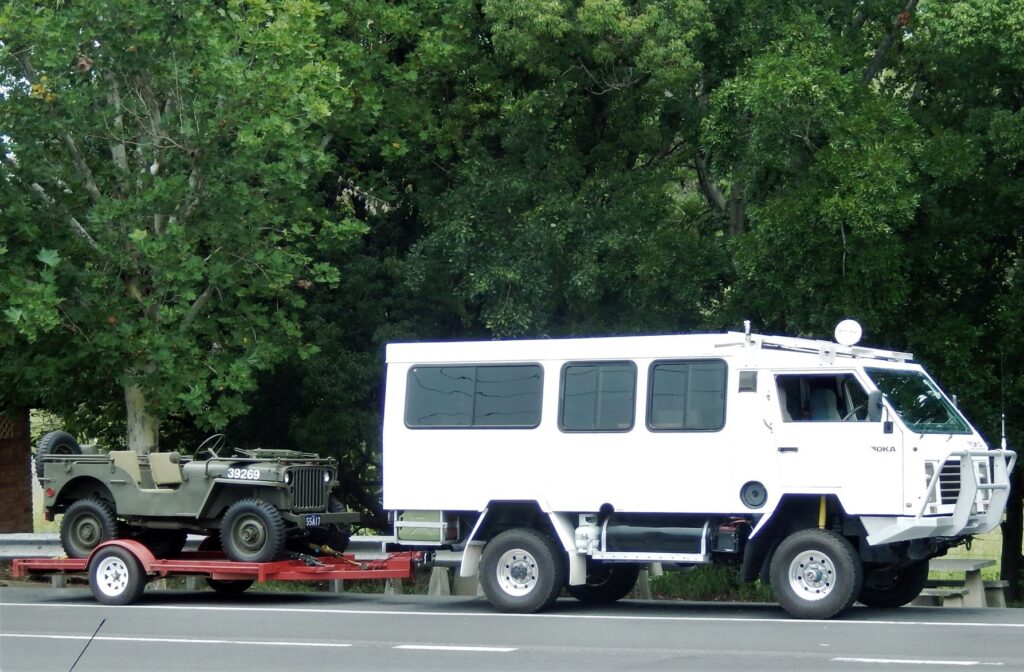 2016 Sept 8,000km trip to NT including Arnhem Land, Coburg Peninsular and Darwin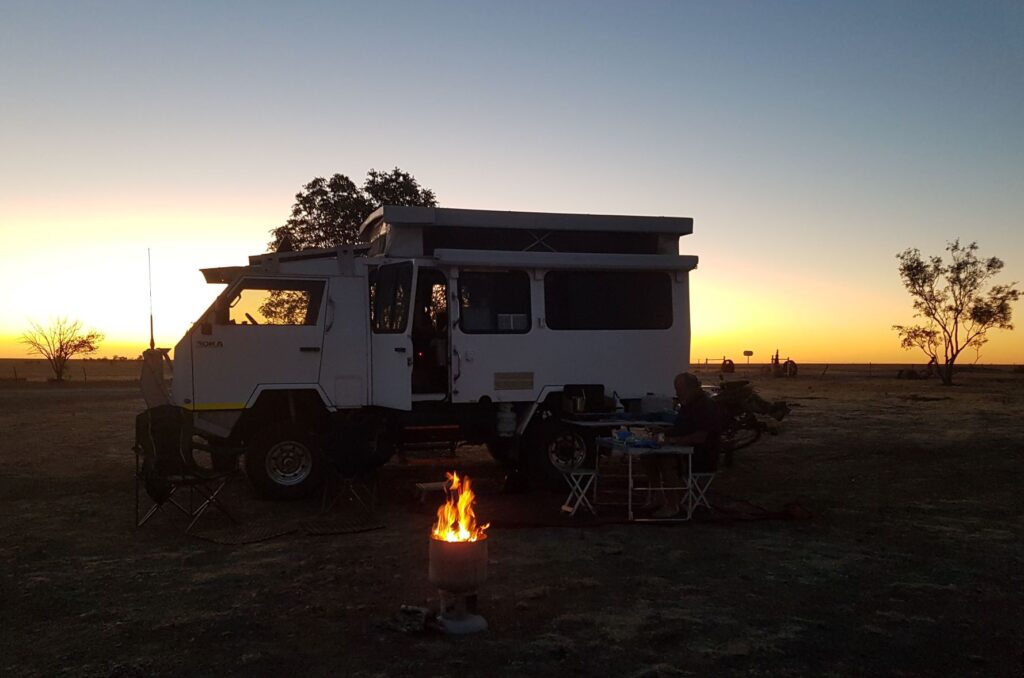 2017 Jan We drove the OKA towing our Fiat 124 Spider on the trailer as far as Bright for the Adventure Film Festival. We then attended a gathering of 21 OKA's in Kosciusko National Park. Going East to the coast we went as far as Melbourne before travelling to Western Victoria including the Big Desert and Little Desert Parks, Grampians and the Great Ocean Rd. Picking up the Spider went Fiat Nationals being held in Goulburn before turning south again for annual Military Vehicle gathering at Corowa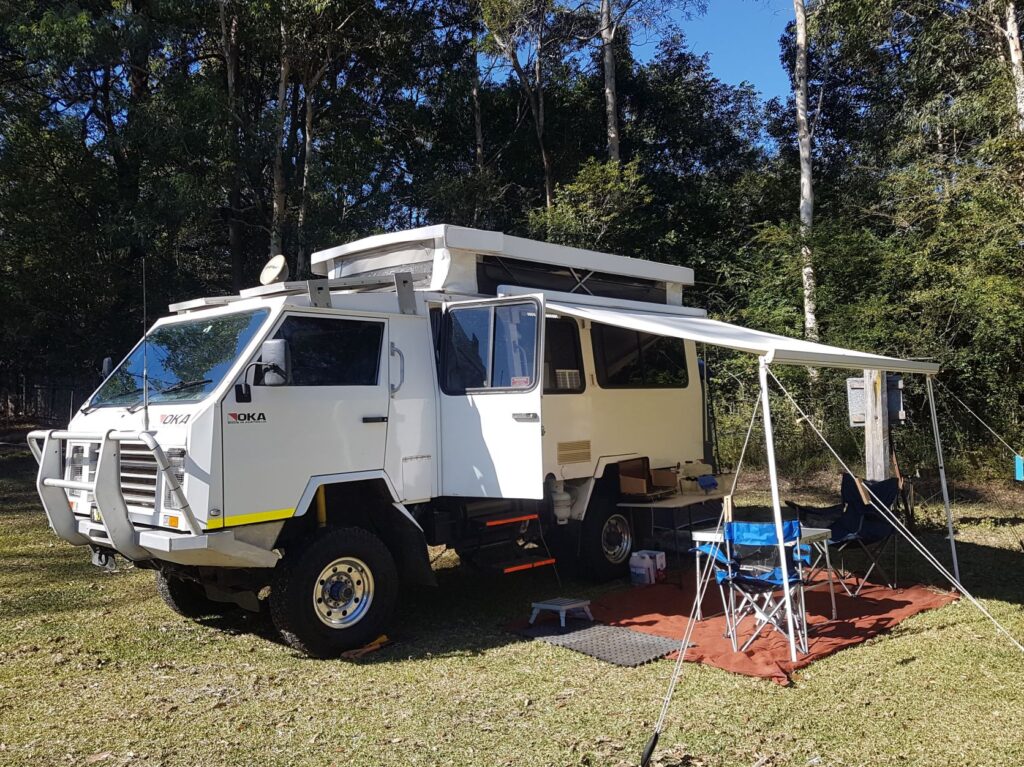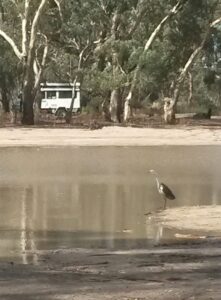 2017 Aug John Salter and Lang did a trip to Gosford NSW to pick up a 1941 British Army Standard utility.
2018 Jul Lang did a 2 week outback trip around NSW looking for old vehicles
2019 Jan Once again attended an OKA gathering at Nymboida River Campgrounds
2020 Mar Attended Corowa towing a military bike and following that an OKA gathering at Lake Cargelligo NSW. While there heard there maybe border closures because of Covid-19 outbreak so headed straight home.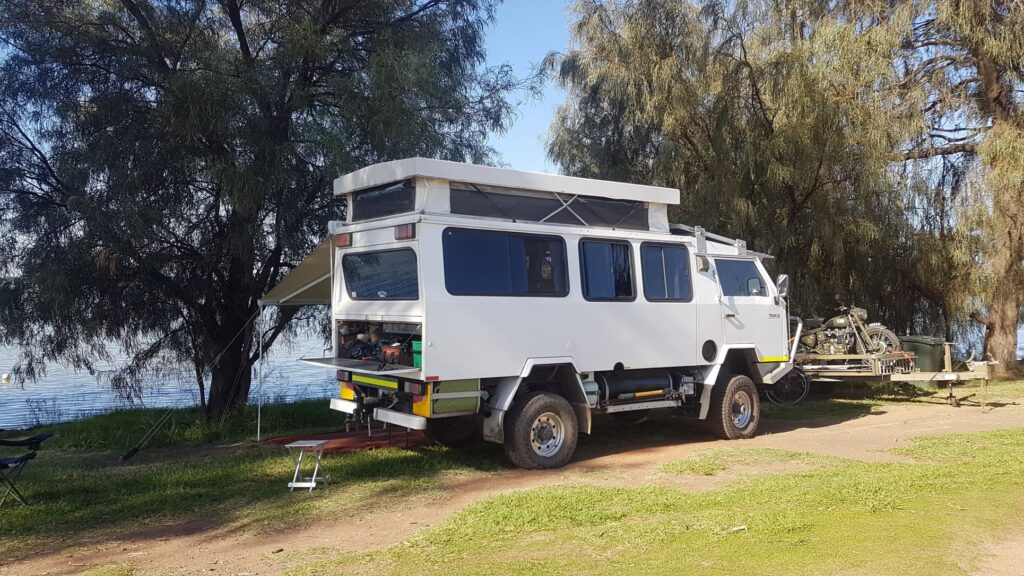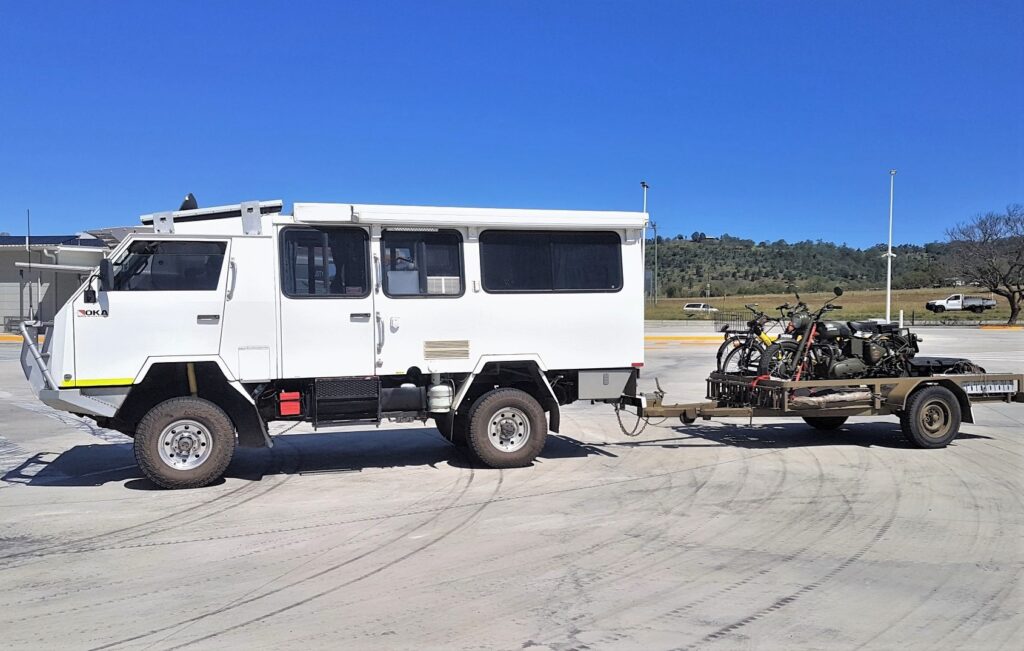 2020 Aug With border closures in place but able to travel throughout Queensland we headed west in the OKA through Nindigully and out to the Dig Tree on Coopers Creek, north to Betoota Hotel and further north again into the Diamantina NP. We then came home through Winton, Longreach, across to the coast and back down to Brisbane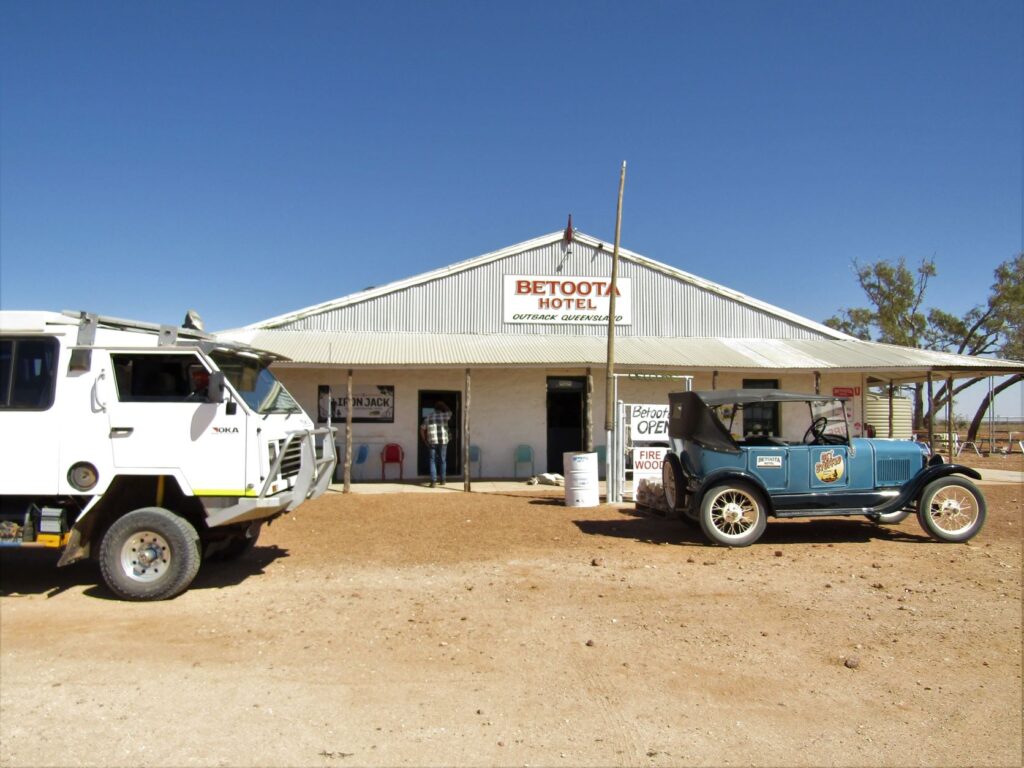 2020 Oct Brisbane to Townsville to visit friends spending time exploring many National Parks along the coast
2021 Mar Trip to Wompinni Station on the Murray River NSW where there was an OKA gathering. 39 OKA's photographed together – surely a world record! From there we went via Renmark into the Sunset desert NP in Victoria. Heading to the outskirts of Melbourne we joined up with the 2021 Crawlin' the Hume group which consisted of hundreds of old trucks driving the Old Hume Highway route from Melbourne to Albury At Albury we all camped at the Albury Racing Track. The following day we travelled over the Snowy Mountains to the coast then slowly north, cutting back inland before Sydney and met friends over the Easter period at Sunset NP on the NSW Qld border.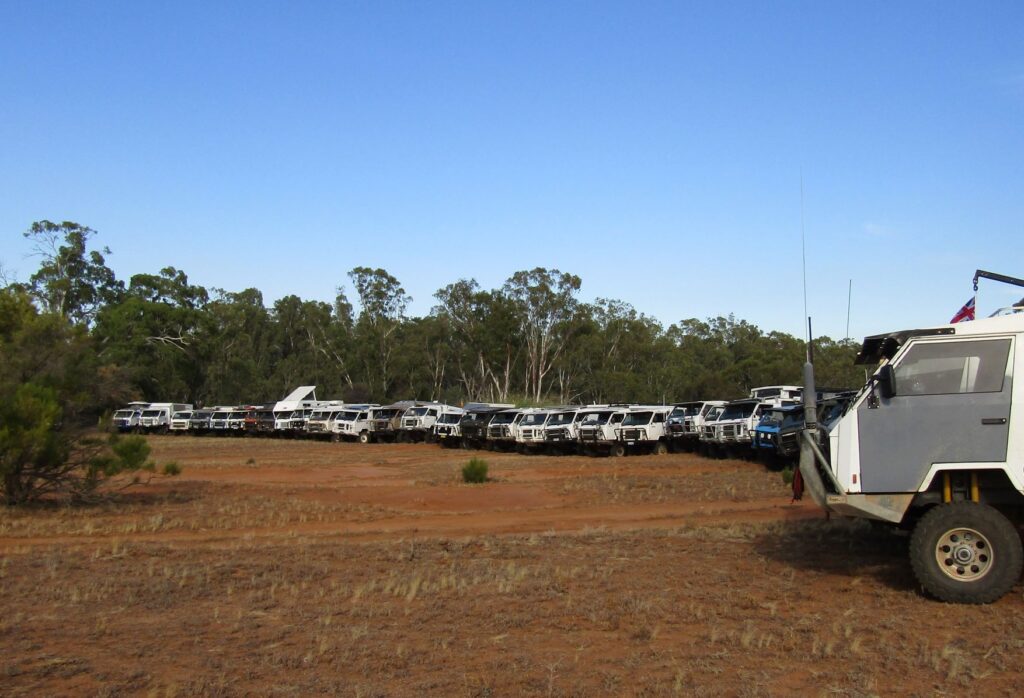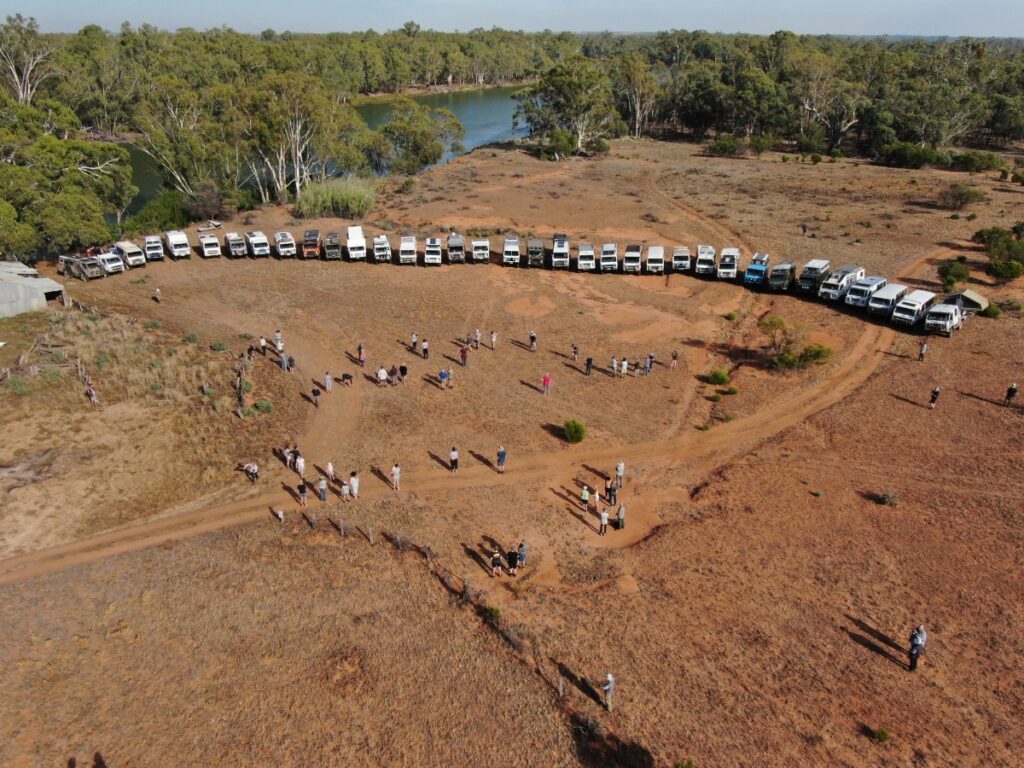 2022 Jul Biloela Machinery Show was cancelled so we still headed to the area and visited Kroombit Tops and Blackdown NP's then back to Rockhampton and down the coast staying at Turkey Beach and Burrum Heads NP
Photo Gallery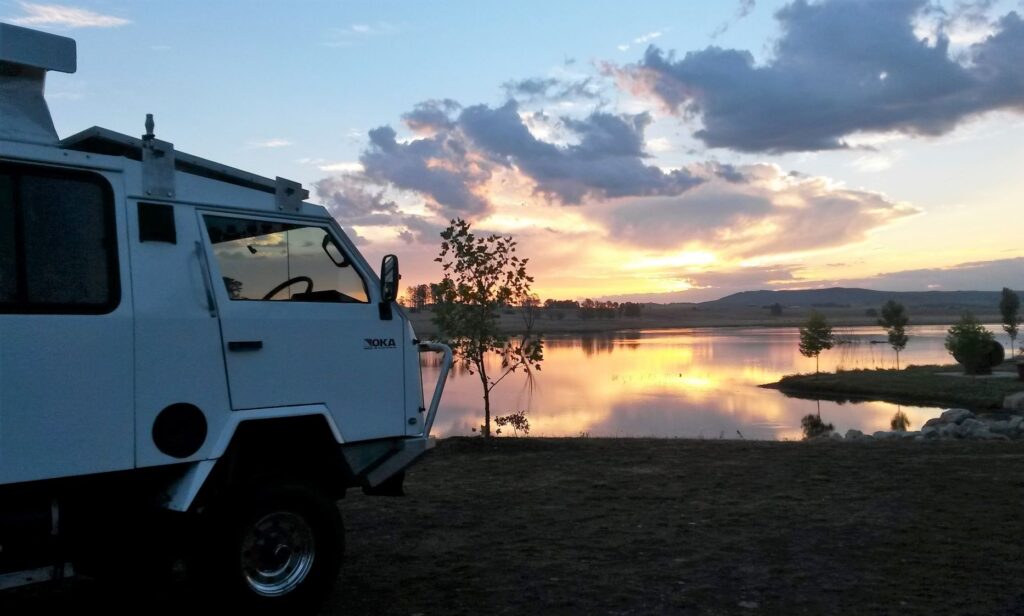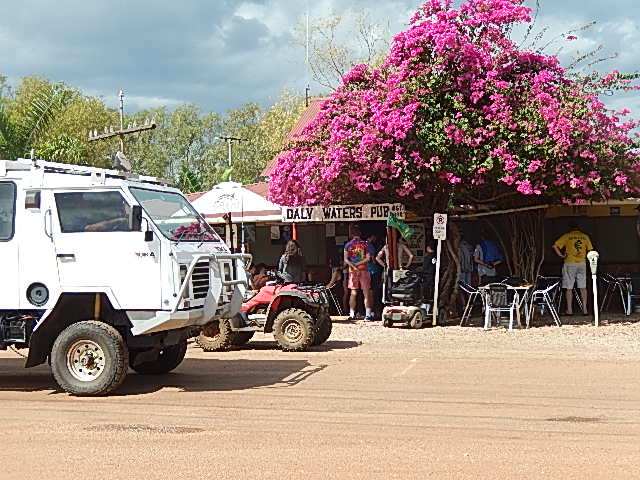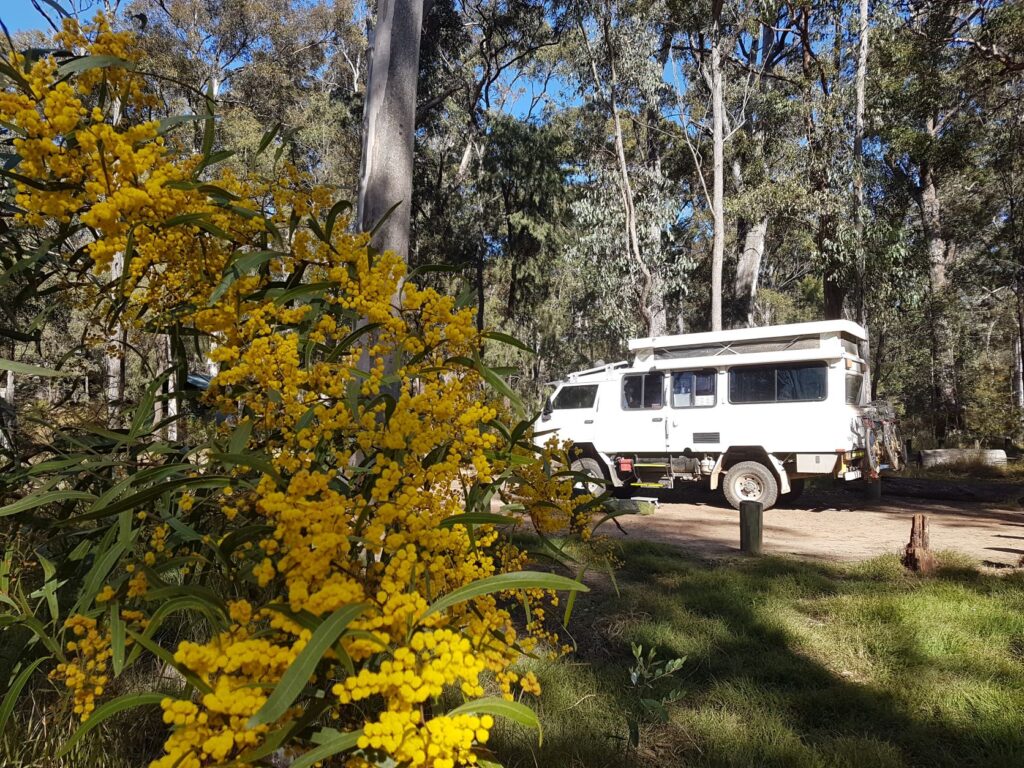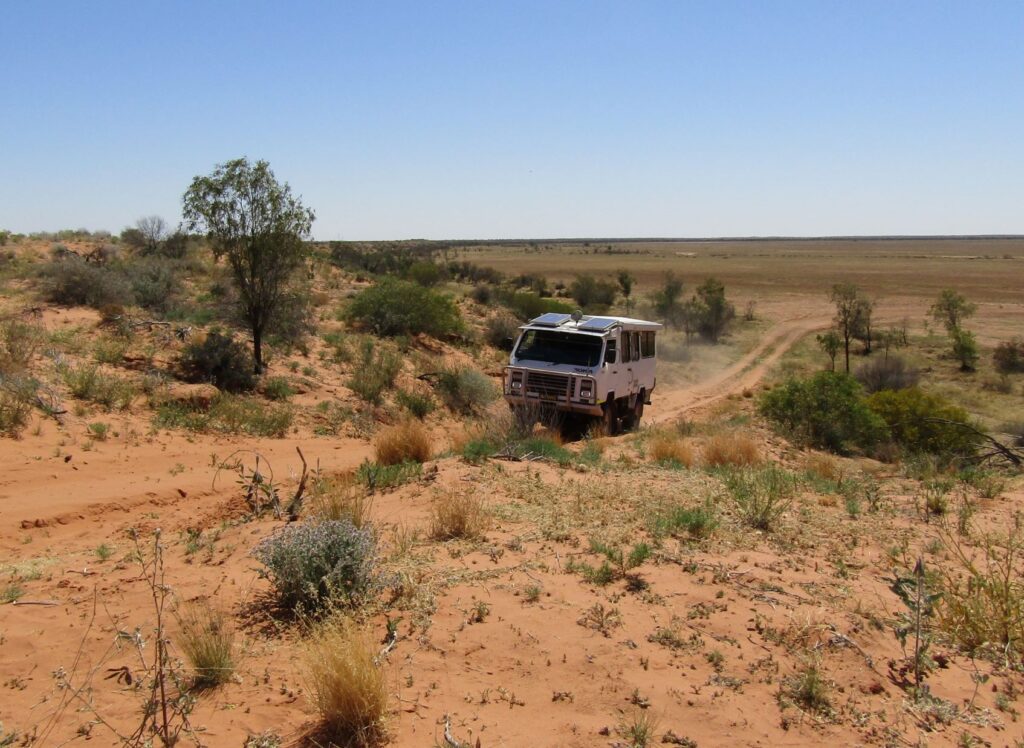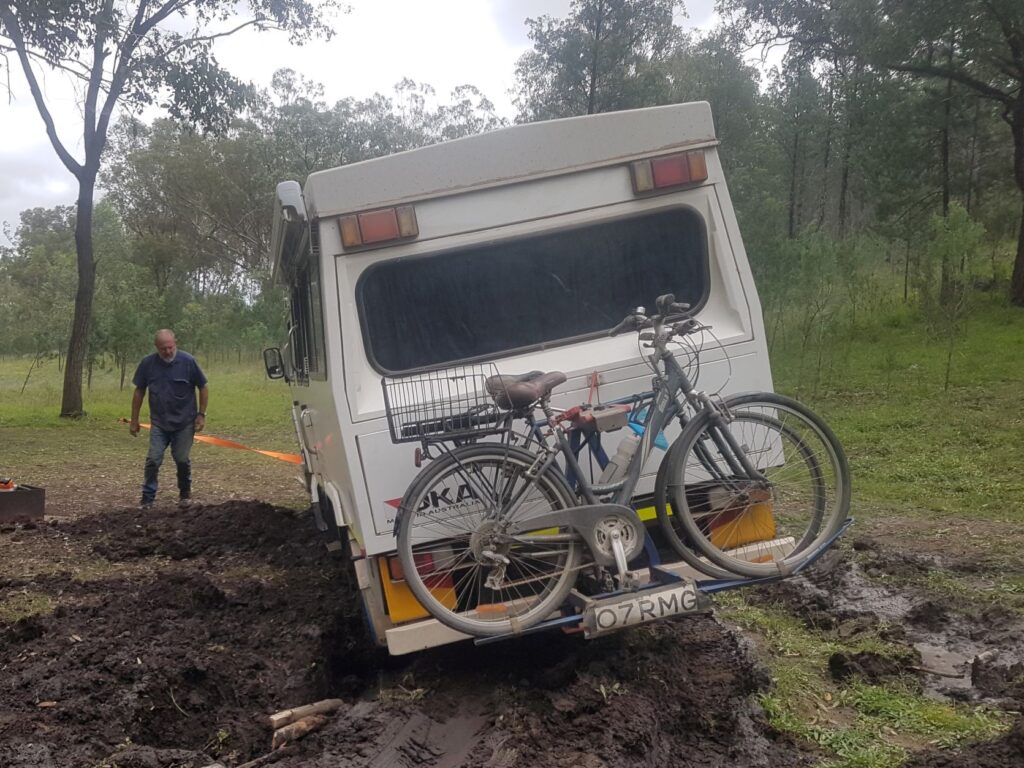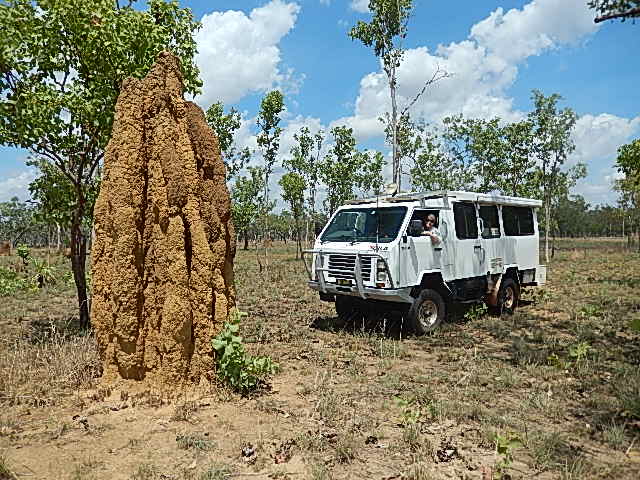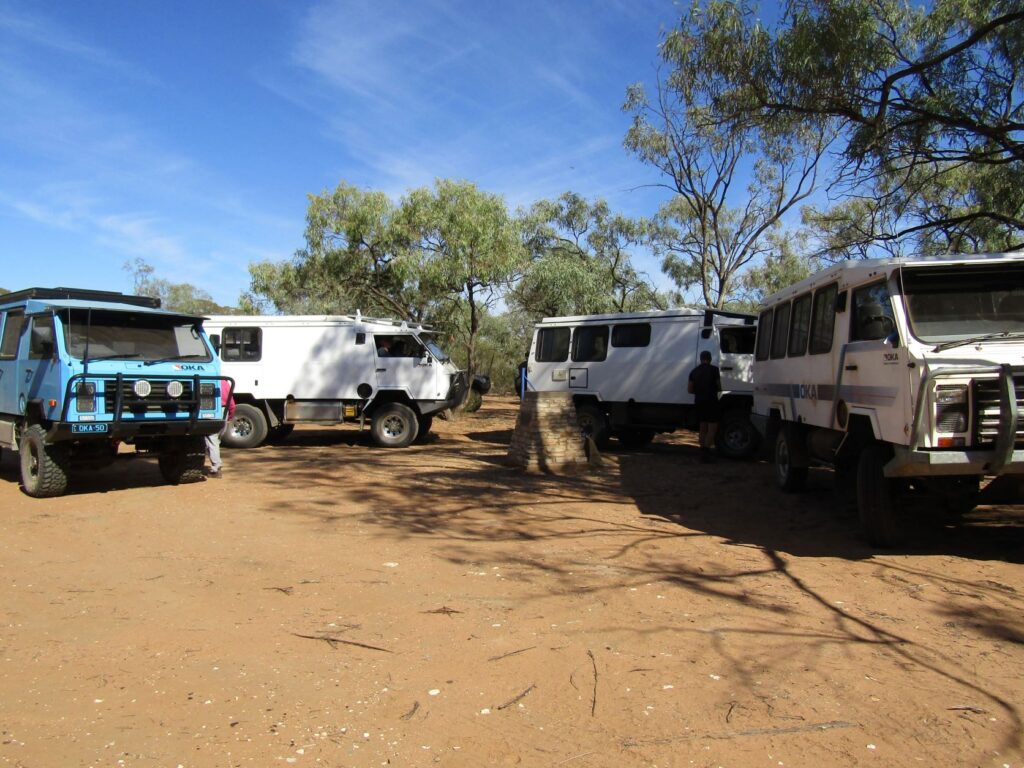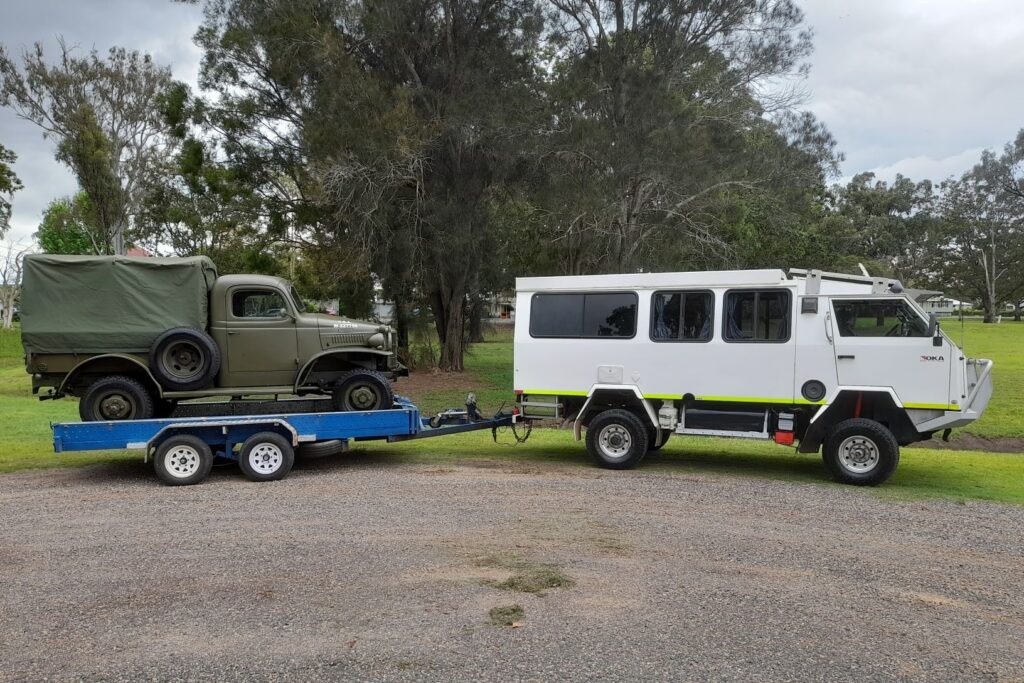 2023 March Travelled in the OKA first to the military vehicle rally at Corowa NSW then the following weekend onto the OKA gathering again at Wonpinni Station NSW.
All records were broken as there were 54 OKAs present and the decision was made to make this a bi annual event.
Over the five days we were at Wonpinni Lang used a back hoe to mark out an airstrip for Eric and Kerry.